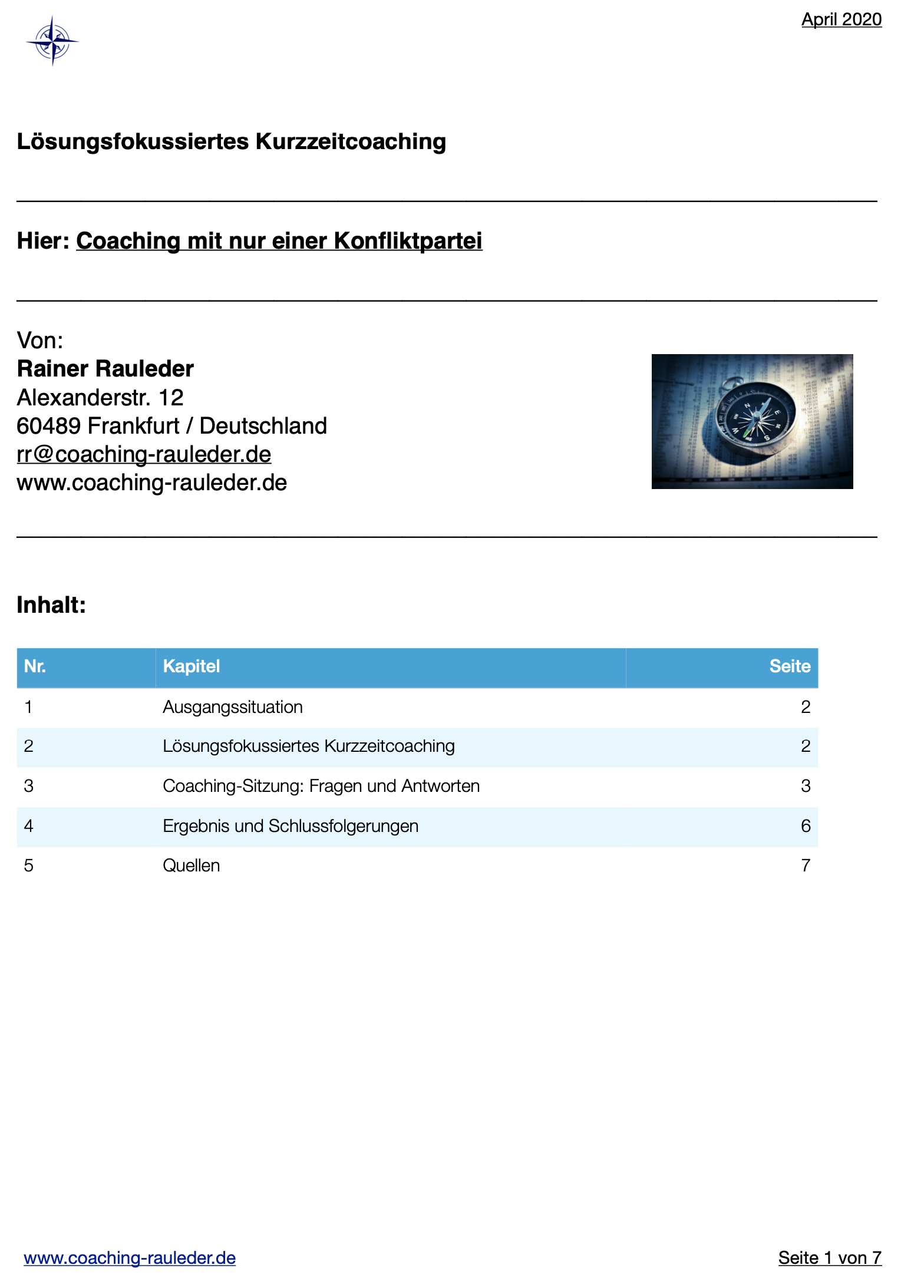 Mein Artikel über lösungsfokussiertes Konfliktcoaching
Konflikte können oft gelöst oder zumindest gemildert werden, indem Sie Ihr eigenes Verhalten und die damit verbundenen Auswirkungen auf die Konfliktpartei reflektieren.
Manchmal kann eine kleine Verhaltensänderung einen großen Unterschied machen – mehr dazu in meinem Artikel hier, der auf einem meiner Coaching-Fälle basiert.
"Klienten wissen bereits, was zu tun ist – sie wissen nur nicht, dass sie es wissen."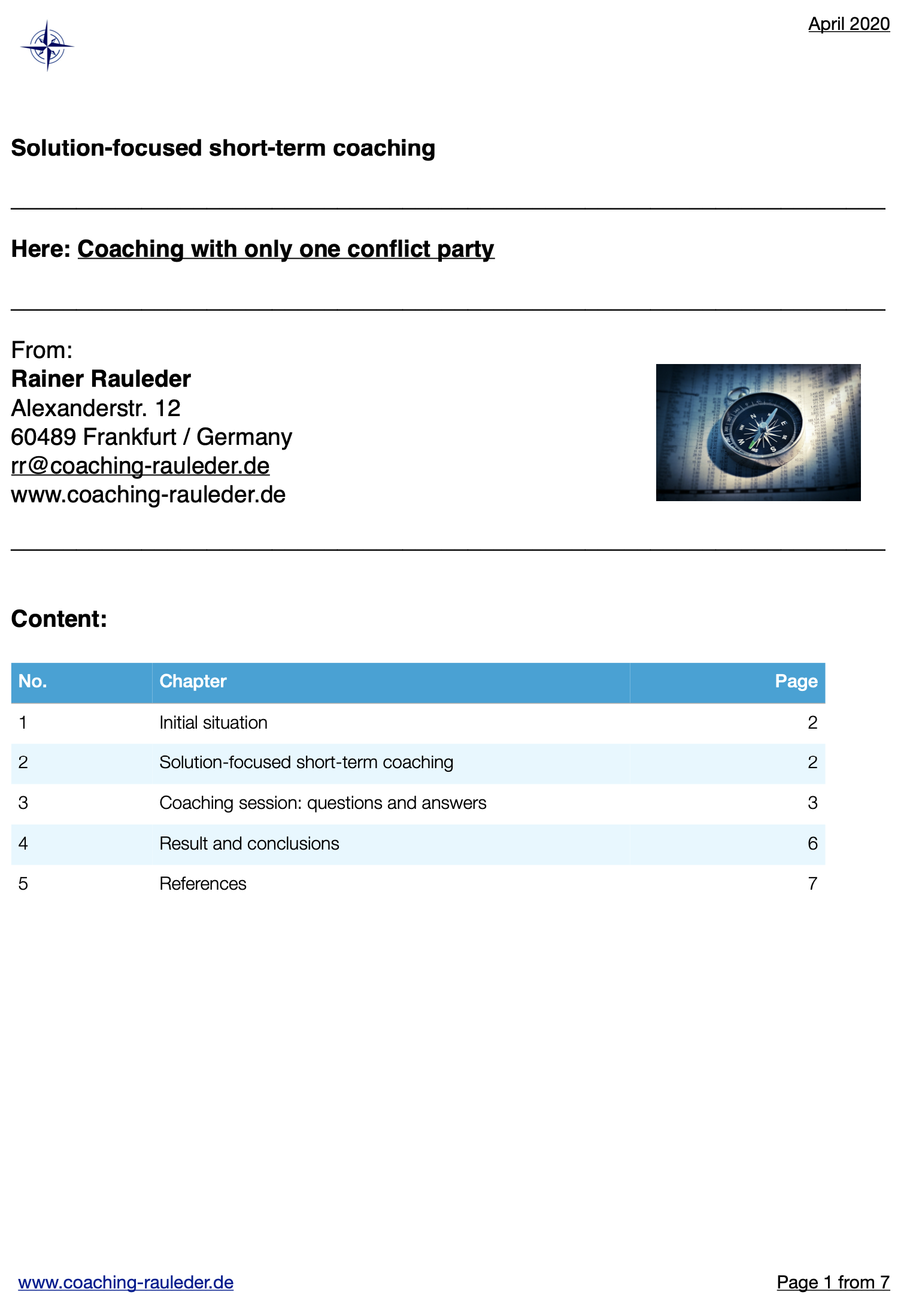 My article on solution focused conflict coaching
Conflicts can often be solved or at least mitigated by reflecting on your own behavior and its repercussions on the conflict party.
Sometimes a small behavioral change can make a huge difference – find out more in my article here which is based on one of my coaching cases.
"Clients already know what to do – they just do not know that they know."